WHY BRANGUS?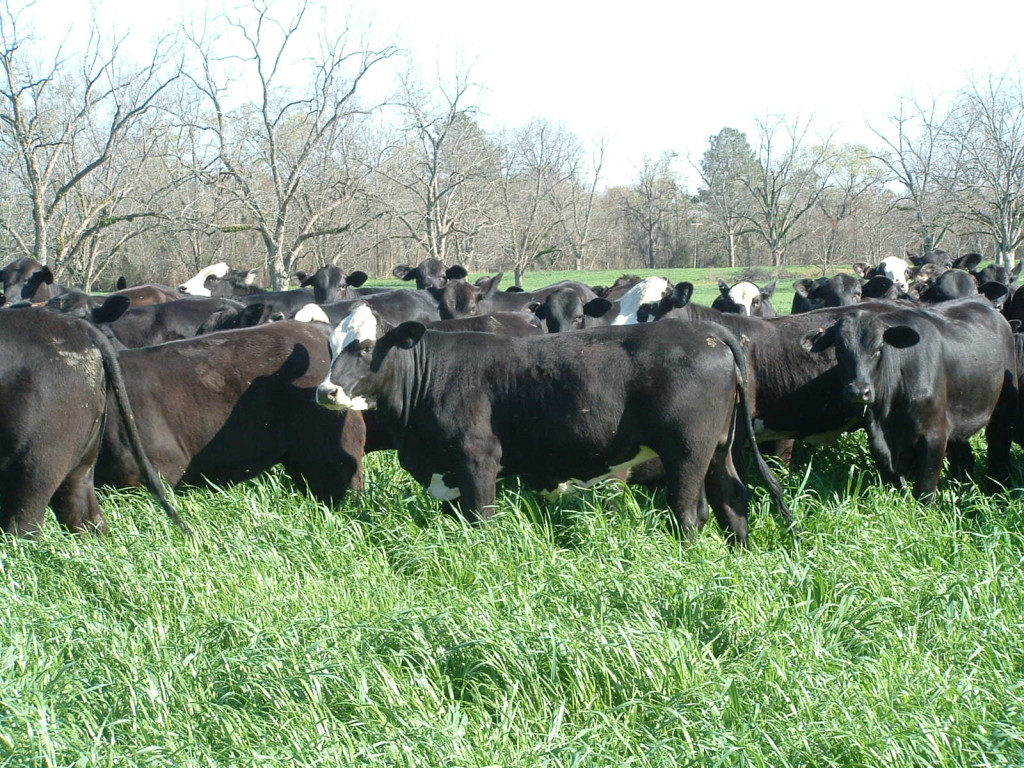 Yearling Brangus commercial heifers
Florida cattlemen need a breed that will perform well in our harsh, semi-tropical environment. Heat, humidity, flooded pastures, insects, and disease present challenges few types of cattle can successfully overcome.  Brangus cattle, however, have just enough Bos Indicus blood to rise to that challenge.  They will maintain a functional body condition on minimal inputs and calve unassisted.  The Brangus female will raise and wean excellent replacement heifers and highly marketable steers.  Over the years, these characteristics have convinced hundreds of southern commercial cattlemen that Brangus offers the greatest return on investment.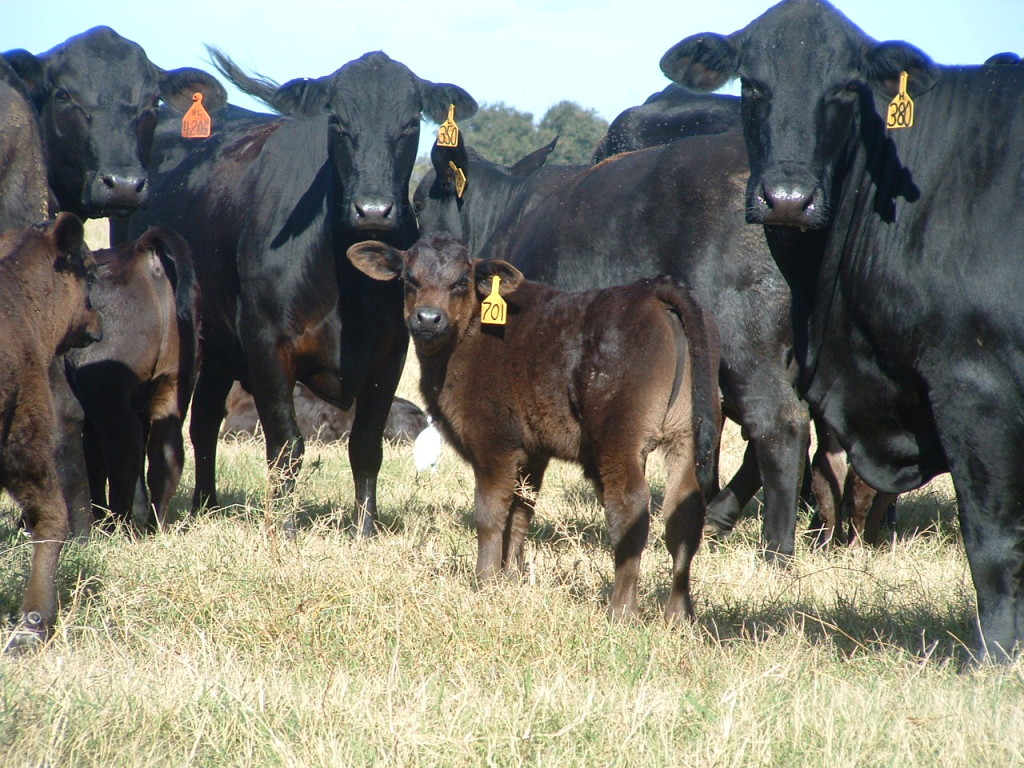 Registered Brangus cows and calves
Hayman's 711 Ranch has been a commercial cow-calf operation for 80 years. We have also been a breeder of registered Brahman, Braford, and Brangus cattle.  While all three of these breeds possess tremendous capabilities, we have found that, on balance, the Brangus female offers us the most economical package.  About 35 years ago we began to focus exclusively on Brangus and have never looked back.  Brangus females are fertile, easy calvers, and tend to stay in the herd for many years because they produce.  Naturally polled, they make great mothers with sound udders with a moderate amount of milk.  Even in our environment, they will achieve a 365 day calving interval – one of the most important economic traits a cow can possess.  In our own herd, Brangus females often continue to produce healthy calves well beyond 12 years of age.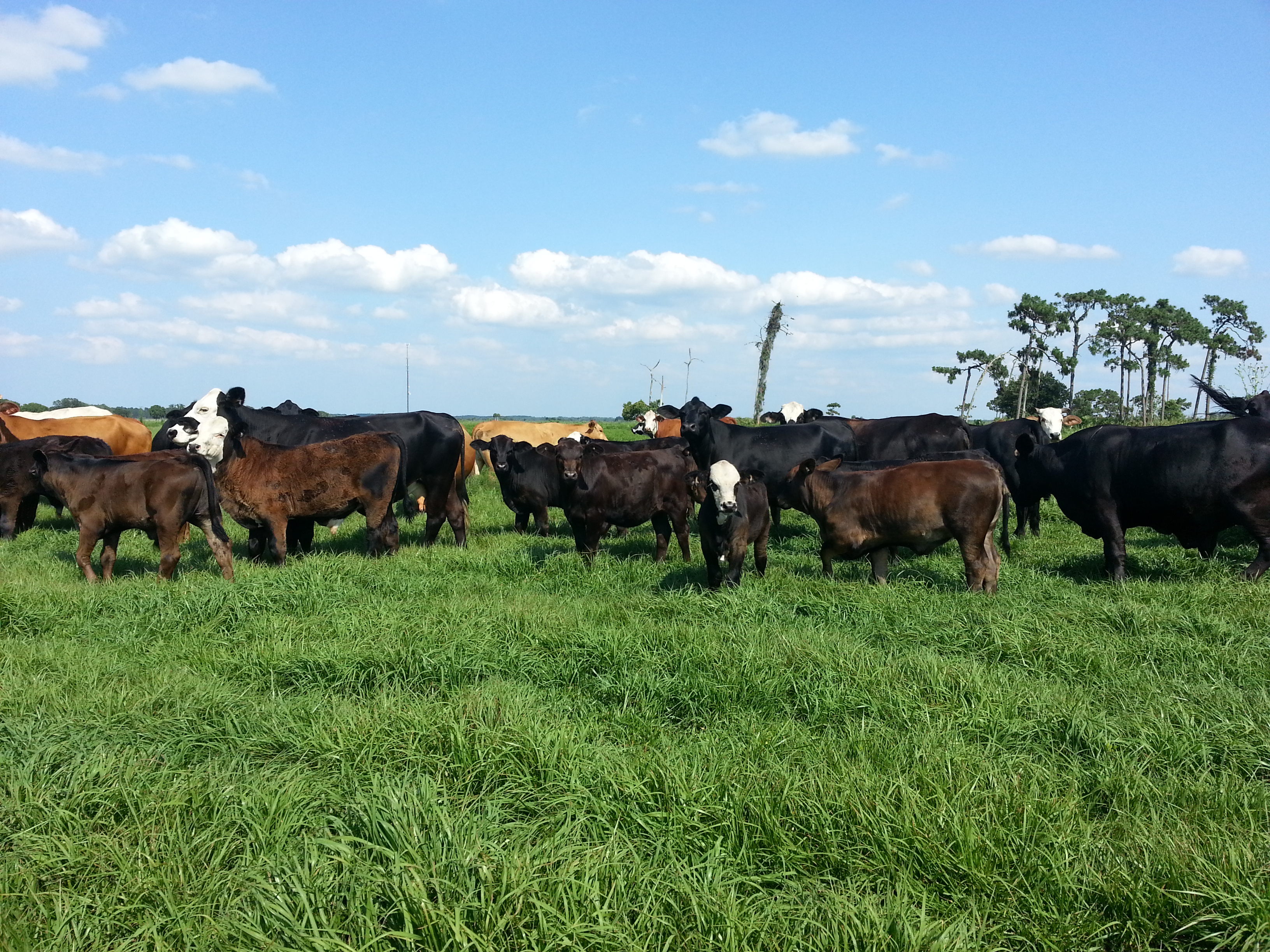 Commercial cows and calves
Heifer calves – either solid black or black white faced – are always in high demand. Sold shortly after weaning or later as bred heifers, they bring top prices and sell quickly.  In times past, Brangus steers may have been held in low esteem in the feed yard, but not anymore.  As an industry, we have vastly improved growth and carcass quality through genetic advancements.  As a result, Brangus sired feeders have proven their ability to feed efficiently and yield high dressing percentage carcasses that bring extra money on the rail.
Registered commercial bulls
In addition to our commercial operation, we also breed and sell registered Brangus bulls and females.  We own some of the best quality Brangus genetics available in the country and infuse them throughout our registered cow herd.  We strive to offer our customers registered seedstock with the following traits:  low to moderate birth weights, moderate to high growth, moderate milk, large scrotal circumferences, and moderate to high carcass traits.  We develop young animals carefully, evaluate them thoroughly, and sell them all through private treaty arrangements right here on the ranch.