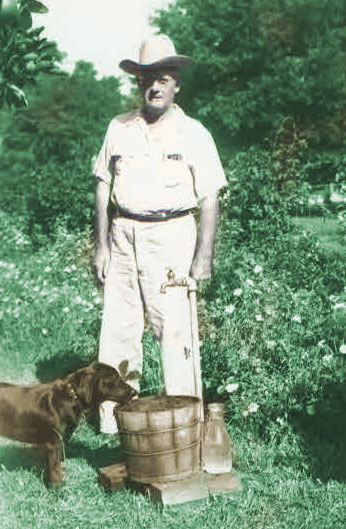 Hayman's 711 Ranch was founded by William Paul Hayman, Sr., who was born in Bartow, Florida in 1897 and  the oldest of 10 children. He began his agricultural career as a fertilizer salesman and then worked for 30 years as the agricultural agent for Lee and Polk counties.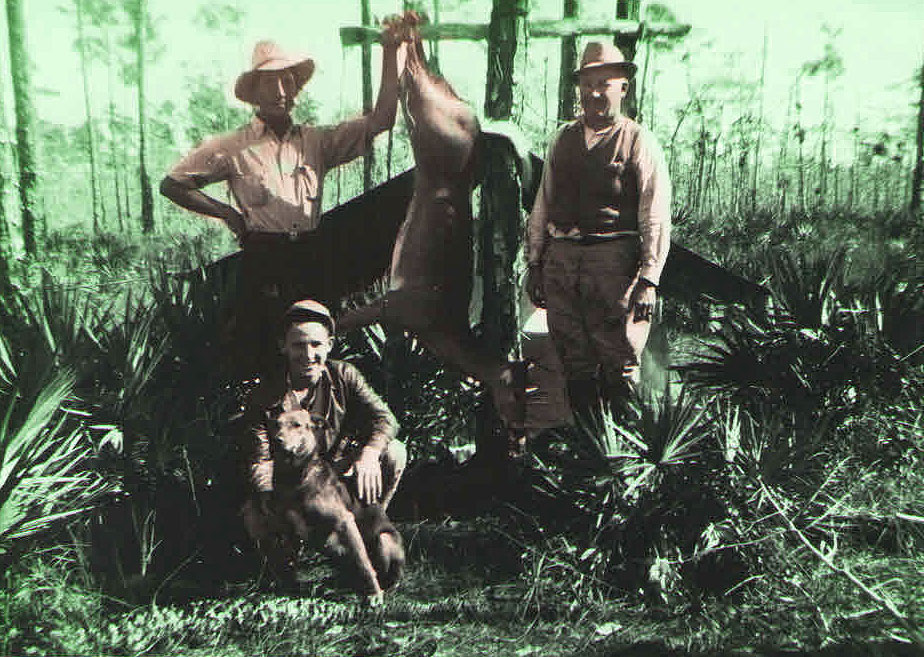 When Paul purchased the ranch property in 1939, it was covered with scrub pine, palmetto, and swamp (nowadays, described as "wetlands").  He and his two sons, Bill and Jack, originally stocked the ranch with cattle they purchased from the Mann family's ranch located off Highway 60, east of Lake Wales.  To select the cattle they wanted to purchase they had to hunt down and separate out 100 head from the herd roaming loose in the woods.  The hunting and selecting process took about a week with daily rides on horses through thick underbrush.  At night they slept on bed rolls on the front porch of the Mann's house.  Bill and Jack were not happy they had to sleep outdoors when perfectly good beds were available inside!
In 1939 there was not an entrance into the property from Highway 441 as there is today.  The only way to enter the ranch was from the Peavine Trail which was (and still is) a dirt road intersecting State Road 60.  The Peavine was an old Florida pioneer road and formed the western boundary of the ranch, running north toward the Kenansville Cemetery.  No improved roads existed once you got into the ranch making getting stuck a frequent occurrence.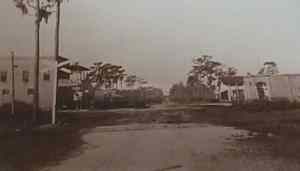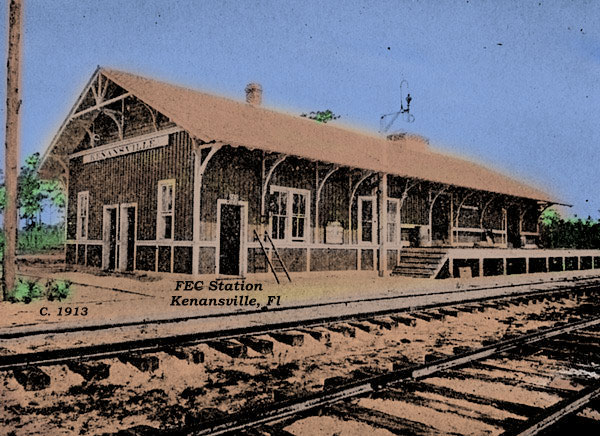 The town of Kenansville was established in 1914 and named after the railroad magnate Henry Flagler's third wife, Mary Lily Kenan.  It was a stop on the Kissimmee Valley Line of the Florida East Coast (FEC) Railroad which ran from Maytown to Okeechobee.  This line served an assortment of small lumber and turpentine settlements, most of which were abandoned and absorbed by the scrubland following the Great Depression and WWII.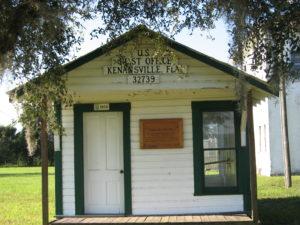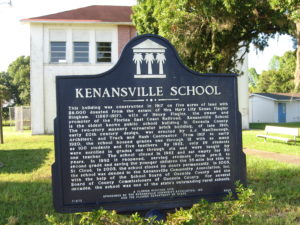 Kenansville, however, hung on and boasted a post office, hotel, bank, and school.  The Heartbreak Hotel is rumored to be the inspiration for Elvis Presley's famous song.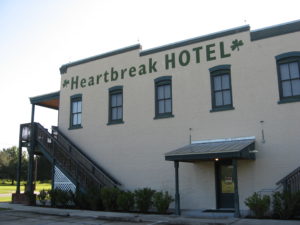 On a part time basis while still working for the government, Paul began improving pastures and establishing a registered Brahman herd.  From his retirement in 1963 until his death in 1981, Paul actively managed all daily ranch operations.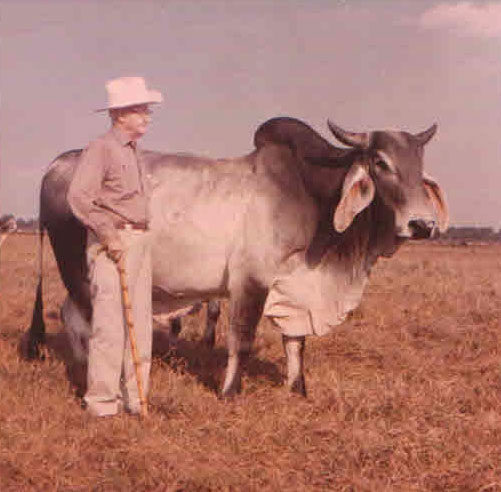 Paul began to use the "711" brand in 1952 simply because it happened to be available and he felt it would minimize the branding marks, as well as be easily read at a distance. He selected both white and red Brahman cattle for his first registered herd at the ranch due to their adaptability to heat, insects, and semitropical diseases.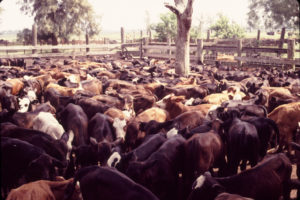 Paul and his son, Bill, subsequently used those Brahmans to crossbreed with Hereford and Angus cattle creating Braford and Brangus lines of cattle which have proved successful across the entire Gulf Coast region of the United States.
In the past 20 years, the 711 Ranch has focused on Brangus cattle, expanding the registered herd to nearly 350 head and the commercial herd to 1,800 head.  Today we sell replacement heifers either as calfhood vaccinated weanlings or as bred two year olds.
The registered herd produces Brangus bulls and females with some of the best genetics available in the breed today. Most of our breeding is done via natural service using bulls purchased from the premier Brangus breeders in the country.  After weaning, bull and heifer calves are developed carefully in grass pastures without pressure to gain weight extraordinarily fast.  You can rest assured our animals have been developed carefully and evaluated thoroughly before you buy.  Written guarantees are provided with each purchase.